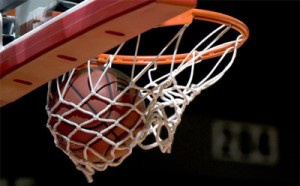 It is once again time to see how recent featured players have been performing this season. As expected, the student-athletes are still excelling on the court as the regular season comes to an end.
Garrett Pitcher is having a memorable season at Berne-Knox-Westerlo Central School. He recently scored his 1000th career point, making him only the second player in school history to accomplish this feat. He is scoring about 23 points per game, good for 3rd in all of NYS Section 2. Pitcher is also shooting 82% from the free throw line, making him the 4th best in the section as well.
Joey Lufkin from Argyle is another senior having a year he will not soon forget. Joey is 1st in points scored in NYS Section 2 by a large margin, with 572. Under Lufkin, the Scots are undefeated so far this season and are currently ranked as the number Class D 1 team in the entire state of New York. Joey is averaging 35 points per game and has made 69 three point baskets.
Grant Massaroni from Mohonasen is performing well in the competitive, class AA Suburban Council. The Mohonasen Warriors have not been enjoying the best season this year, but Massaroni continues to perform well, averaging about 19 points per game and scoring over 300 points.
Jamil Hood Jr. from Green Tech is experiencing both personal and team success this year. The junior is one of the best players in all of NYS Section 2, scoring about 19 points per game and closing in on a 300-point season. The Eagles are still a young basketball program, but under the leadership of Hood Jr. they are making tremendous strides at the state level. As of the most current state rankings, Green Tech is ranked 17th in class AA.
A player who has not been featured yet on the site, but is worthy of attention, is sophomore Joel Wincowski from Section 2's Lake George. Joel is averaging about 27 points per game, which is good for 2nd, behind Joey Lufkin. He is leading his Lake George team to a 16-1 record, with the only loss coming at the hands of the number one Class D team in the state, Argyle. Lake George is currently ranked 11th in NYS Class C.
We would like to wish everyone success in the rest of their regular season games and into sectionals.
Josh Skinner-Staff writer